"Trading is about repetition. Trading the same trade setups over and over whether you get stopped out or not. Money/risk management is the key"- Aidan Chan.
Here is  what we posted late on 18 April 2018
"On the technical side, the EUR/USD may have ended his 11 days corrective rally from $1.2215 to $1.2413 yesterday, as it is looking increasingly tough for the pair to stay upright, following the slew of recent weak economic data out of the Eurozone.
On the 30 mins Chart, based on a bearish Gartley reversal pattern, the EUR/USD may find strong resistance near $1.2397/1.2405 today and could possibly turn lower, "en route" to $1.2235/55 zone in the coming days!.
However a break above $1.2412 may send the pair to $1.2445 followed by $1.2475"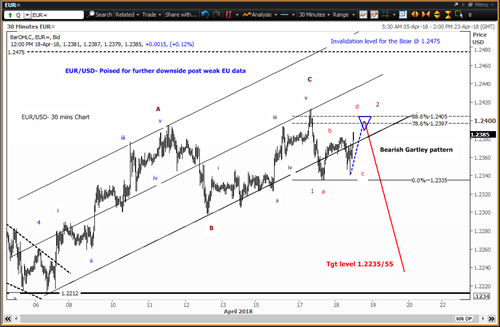 2 days later.. EUR/USD nose-dived from $1.2400 to trade at $1.2293 at mom!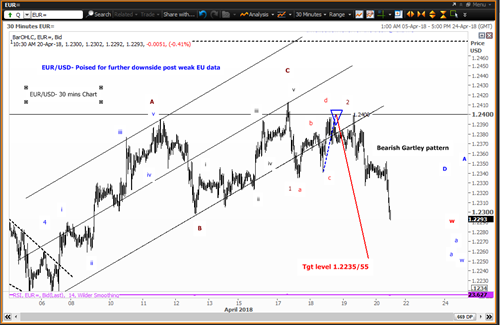 Disclaimer: This communication is provided for information and discussion purposes only. Unless otherwise indicated, it does not constitute an offer or recommendation to purchase or sell any financial instruments or other products. AfrAsia Bank does not guarantee or warrant the accuracy, reliability, completeness of the information in this publication.