20 Dec 2017
Aiming to become the first digital bank in the country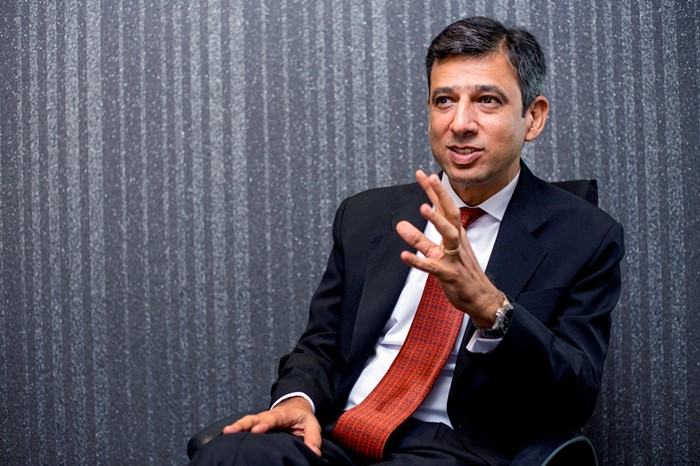 In recent months, AfrAsia Bank has been active in modernizing its IT infrastructure and offering a wide range of digital banking services. The Chief Operating Officer unveils the Bank's ambitions.
BUSINESSMAG. AfrAsia Bank has been proactive in developing an agile digital banking platform by migrating to the cloud. Recently, the bank launched its ARIYA chatbot service and now offers the possibility to open an account via its customer onboarding application. What is the bank's strategy?
Our strategy is centered on customer's 'jobs to be done'.  Our job is to understand the customers' needs and provide them with the appropriate technological solutions to address those needs. It is an outside-in customer focused approach, guided by the belief that customer value creation, customer orientation and customer experiences are the keys to success.
Customer centricity and digital transformation are intrinsically-linked in our business model and it is the path to take if we want to be the Bank of the future.  The world is moving at an incredible speed and we can feel the urge for banks and financial institutions to be equipped with the best-in-town technology to remain competitive, not just locally but globally as well. One way out is to be equipped with application programming interfaces (APIs) to better serve our customers.
This year has been just about digital transformation!  We have the willingness to develop apps for our clients that will make their lives easier on a day-to-day basis. And we have done just that by exploring contemporary technologies with the deployment of cloud-based financial solutions, followed by the launch of our first Artificial Intelligence based chatbot in Mauritius, ARIYA (AfrAsia Realtime Intelligence and Your Assistant), and the implementation of an instant customer onboarding application.  Our strategy also focusses on enhancing the operational excellence of our supplier value chain by integrating them in our own operational platform.  This year, we have engaged with Payment Express (PEX) as our payment solutions provider for our credit card services. Their expertise and technological contribution afford us with great tools to further enhance our offerings via mobile devices. I think that mobile devices will be our most faithful companion and be it a mobile phone or a tablet, we can increasingly witness that the mode of communication is shifting from voice to chat – a feature which has been catered for in our chatbot, ARIYA.
Basically, our aim is not just to provide technological solutions to our clients but we need to provide digital banking solutions that are simple and convenient so that our customers use these solutions in the most natural and intuitive way.  The key element in this process is immediate customer gratification and that's what we want to achieve at the end of the day.
BUSINESSMAG. Has the bank developed a roadmap with respect to its digital strategy?
Definitely! August 2016 marked a turning point for the Bank as we set foot on our three-year roadmap for our digital transformation journey. The development of a clear digital roadmap was an important exercise because we want to compete in the digital space. Ultimately, our goal is to become the first digital bank in the country.
Our roadmap is founded on a dual vision: customer satisfaction and capacity building for the development of a programming interface. Over the past twelve months, we have invested heavily in our IT infrastructure, creating API capabilities and integrating our partners into our ecosystem as I already highlighted.
But we know that technological investment alone is not going to make things work to the optimum.  Investing in our human capital is also a key ingredient to success.  We launched an in-house culture change campaign based on the DARE concept (Disrupt, Act, Rocking, Everything).  In simple terms, we want our workplace to be a fun place which fosters creative thinking and initiatives among employees. I can proudly say that today, we have the right channels and environment to encourage our employees to share their ideas and point of views.
BUSINESSMAG. What role will innovation play in the future development of AfrAsia Bank?
Innovation at the Bank is endless. Today, if we do not evolve and change constantly, we will go out of business. The banking sector is under major transformation and as service providers, we are bounded to bring the necessary transformation at the Bank to keep up with the changing landscape. Only those who innovate will stay at the forefront.  Technological advances and innovation will continue to spur disruption. Today, we are witnessing a new phenomenon: start-ups and non-banking institutions are offering traditional banking activities. For example, they engage in loan activities through crowdfunding or they facilitate online payment. It's hardly a surprise that Alibaba.com is the largest online financial supermarket. Hence the need for banks to reinvent themselves.
BUSINESSMAG. According to a recent KPMG report, domestic banks have fallen behind when it comes to digitizing their services. Are we catching up?
Matter of fact, we are catching up rather quickly. I must say that the banks in Mauritius, whether large or small, have agreed to pull their efforts in this direction. I think with the blessing and the push of the regulators, all banks will embark on this digital banking process in an immediate future. And given the competitive arena in which we are operating, where digital is paving the way to success, if not on a proactive basis, banks will be pushed to adopt this digitisation process by the fierce competition.