We believe in your expertise...Be our expert.
We believe that every individual has exceptional attributes and possesses unique insights which will contribute to creating more value for our business. If you are a passionate team player with a firm belief in helping customers fulfil their financial requirements and achieve sustainable growth, you could be the next one to join our AfrAsia family.
Access our Career portal
A great place to build your career
Our People,Our Culture
DARE
Disruptive: Be the change. Think different, innovate and work smart.


Action: Actions speak louder than words. We do whatever it takes to get the job done.


Rocking: We work and play as one team, with dynamism and mutual respect.


E: Everyone, Every day, Everything Fun.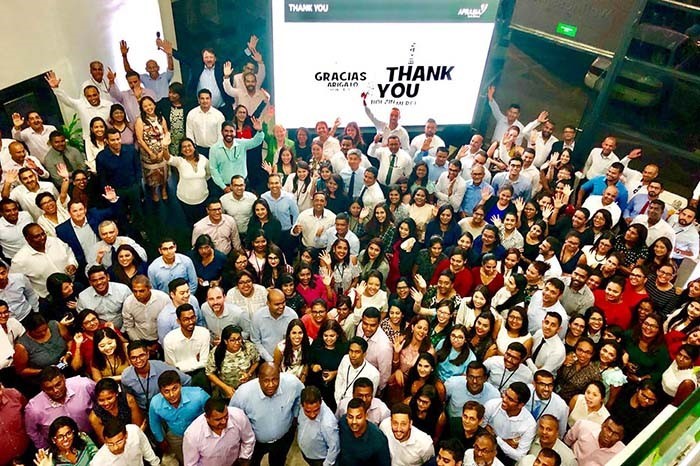 10 reasons to work here :
1.

We are a dynamic, growing regional bank.

2.

We are a responsible, equal-opportunities employer.

3.

We have a strong sense of ethics and a values-based corporate culture.

4.

We promote diversity in our workforce.

5.

We invest meaningfully in our people's training and development.

6.

We offer competitive remuneration packages and reward success.

7.

We offer a wide range of career opportunities in different areas of activity.

8.

Our teams are tight-knit, entrepreneurial and supportive.

9.

We offer a flexible working policy.

10.

We conduct frequent employee surveys and act on our staff's feedback.
Our Offer
& recruitment philosophy

AfrAsia Bank strives to be an employer of choice by investing in our people so they can accompany our clients all along their financial journey - from the time they set their financial ambitions to the time they achieve same.

Read more

FAQ

If you have any questions pertaining to working or applying for a job at AfrAsia Bank, glance through our Frequently Asked Questions' section below.

 

Read more