The news..
Last week, the Canadian Dollar has extended gains to as high as 1.2540 against the U.S dollar before recovering to $1.2623 this morning, on the back of upbeat domestic economic data with Canada's existing home sales rebounded strongly in March, while gains in the price of oil, following heightening tensions in the Middle East in the aftermath of air strike on Syria by the U.S, the UK and France over the weekend have also aided the Loonie to catch the trade wind in his sails.
Technical outlook
As expected, the USD/CAD has headed south to as low as $1.2540  last week, losing almost 280 pips over  two weeks before recovering to $1.2623  in European session this morning . However, based on the price structure, the pair is still looking bearish and could extend losses in the coming sessions below previous low (1.2540)
Our near term objective remain for a dip toward the estimated price target based on the Head & Shoulders pattern located at $1.2512  highlighted on 4th of April.
On the upside, only a break above $1.2742 would indicate a reversal on the downward trend on the USD/CAD.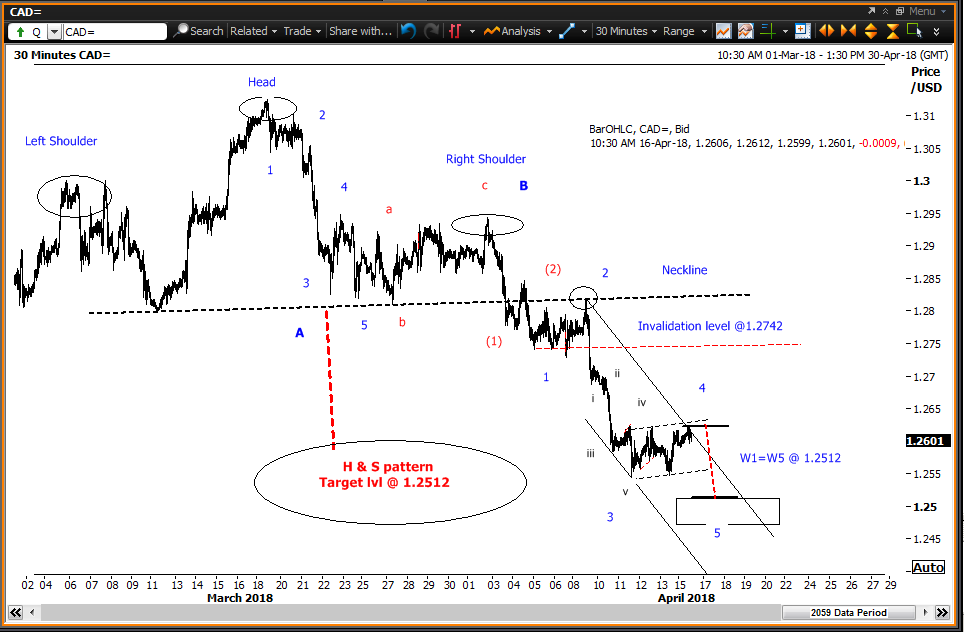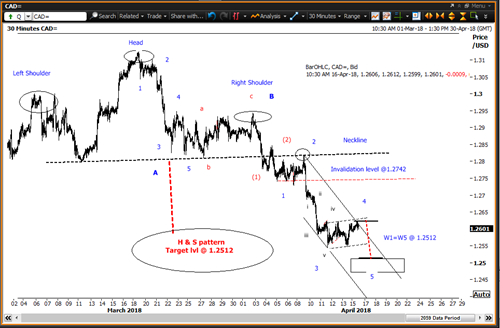 Disclaimer: This communication is provided for information and discussion purposes only. Unless otherwise indicated, it does not constitute an offer or recommendation to purchase or sell any financial instruments or other products. AfrAsia Bank does not guarantee or warrant the accuracy, reliability, completeness of the information in this publication.