After a drop to a low of $1.1723 on Monday, the Single currency trimmed most of its losses to trade at $1.1825 this morning ahead of the European Central Bank meeting on monetary policy due today(1230GMT).
The ECB is expected to signal a reduction in its bond-purchase programme today. The markets remained cautious over changes of the ECB's bond buying programme before taking any direction on the trend of the euro.
On the technical side, the price action on the EUR/USD over the last few days  are still suggesting for a possible  bullish set up on the pair with a potential rise to $1.1935 followed by $1.2066. On the other hand, a move below previous low of $1.1668 on the EUR/USD would suggest further decline ahead!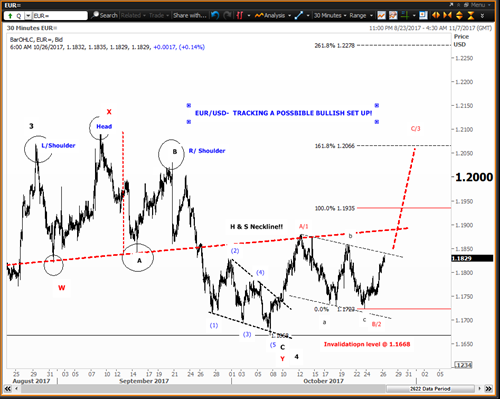 Disclaimer: This communication is provided for information and discussion purposes only. Unless otherwise indicated, it does not constitute an offer or recommendation to purchase or sell any financial instruments or other products. AfrAsia Bank does not guarantee or warrant the accuracy, reliability, completeness of the information in this publication.