Breakthrough cross-border investment
Holder of a CIS Custodian and Non-CIS Custodian licenses from the Financial Services Commission, AfrAsia Bank launched its Custody Desk in 2011. We actively explore the dynamic changes on the custodian landscape and focus on offering a window of opportunities to our custody clients. This is achieved through the development of a smarter custody proposition by actively promoting global efficiency standards whilst helping you meet the challenges of cross-border investment.
Why choose us?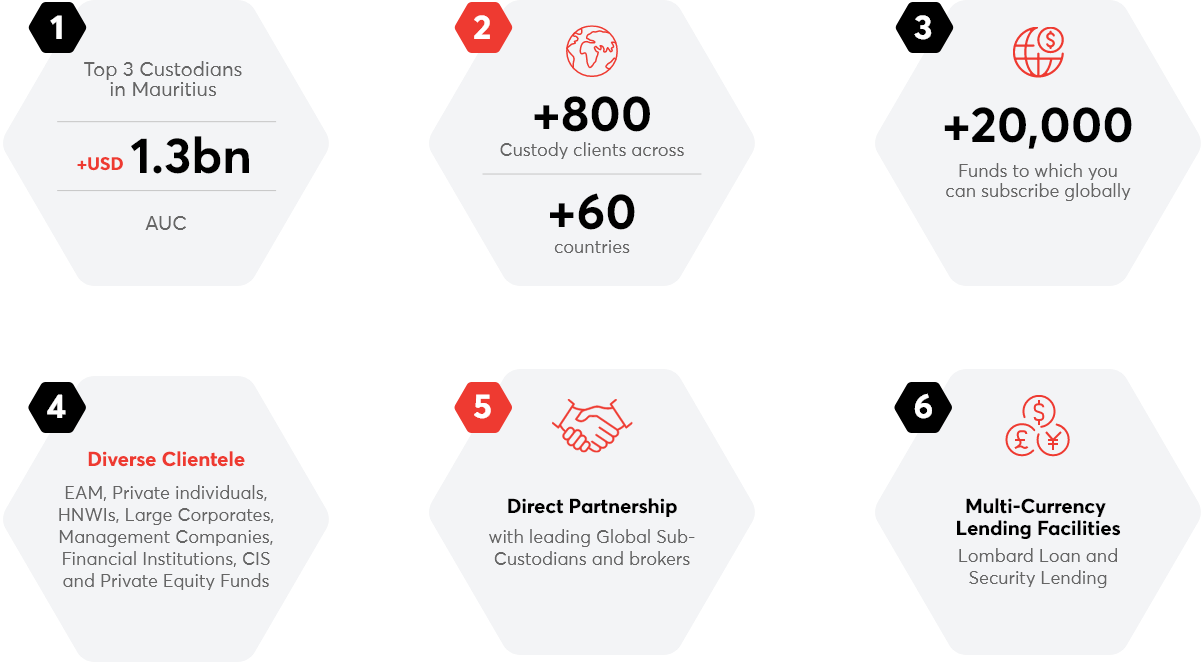 Our principle asset classes

Equities

ETFs

Bonds

Funds

Structured Products

T-Bills
Market Coverage
We offer you a seamless, easy and single point of access to over 50 financial markets across the globe with our prime markets being the US, Europe, Canada, Hong Kong, Australia, South Africa & Mauritius. Access to emerging & exotic markets is provided based on demand.