Corporate and Institutional Banking
Banking that helps you achieve your ambitions
Welcome to AfrAsia Corporate Banking. We're proud to have been recognised as one of the best banks in Mauritius and Southern Africa for several years running. As an agile and entrepreneurial bank, we provide our clients with personalised service and tailored products, ranging from cash management solutions to investment and treasury products.
At the heart of our Corporate Banking business lies our difference in being an agile and entrepreneurial bank that believes in your strategic growth ambitions.
We believe in going beyond merely helping you establish your business; our aim is to ensure a good succession of your commerce by offering you personalised services and tailored products, ranging from cash management solutions to trade finance and treasury services.  Whether you are an SME or a large corporate, irrespective of the industry you are operating in, AfrAsia's dedicated team leverages its expertise to fully understand your institutional needs and carve out integrated financial solutions adapted to your business objectives.
Everyday banking for businesses
Cash Management

Manage liquidity with accounts, deposits and short-term placements

Learn More

Borrowing & Finance

Grow your business with our loan and credit facilities

Learn More

Cards Business

Payments and purchasing made easy

Learn More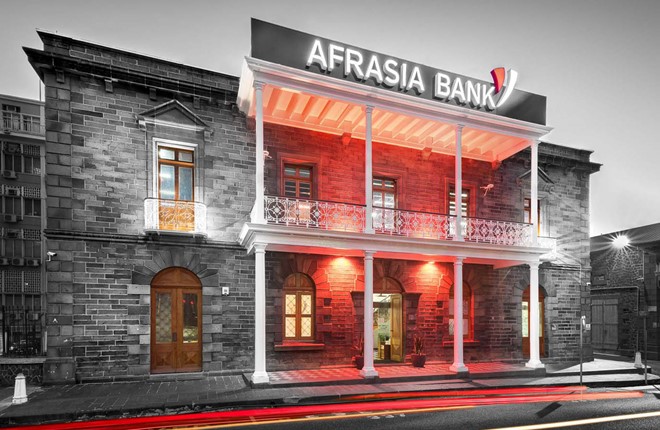 Why AfrAsia?
An award-winning banking partner offering expert, personalised services and innovative banking and investment solutions.

View more about AfrAsia