Cards
Our Credit and Prepaid Card Solutions
AfrAsia offers a range of credit and prepaid card solutions to suit every need. Explore our select card range and choose the right card for you.

World Mastercard Credit Card
Discover the AfrAsia World Mastercard®, a credit card that opens up a whole new world of possibilities for you.  
Apply now

Titanium Mastercard Credit Card
Rewards fit for a lifestyle of luxury. Discover the AfrAsia Titanium Mastercard® exclusive set of exceptional benefits.
Apply now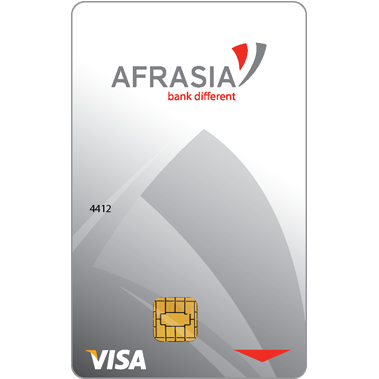 VISA Platinum Prepaid Card
Discover the ease, safety and convenience of the AfrAsia VISA Platinum Prepaid card. Whether you need it to shop online, to facilitate your child's purchases while studying abroad or to travel for work or leisure, it's the perfect alternative to carrying cash. 
Apply now