18 Mar 2022
AfrAsia Bank partners with Blackberry to embrace AI-based Unified End-Point Management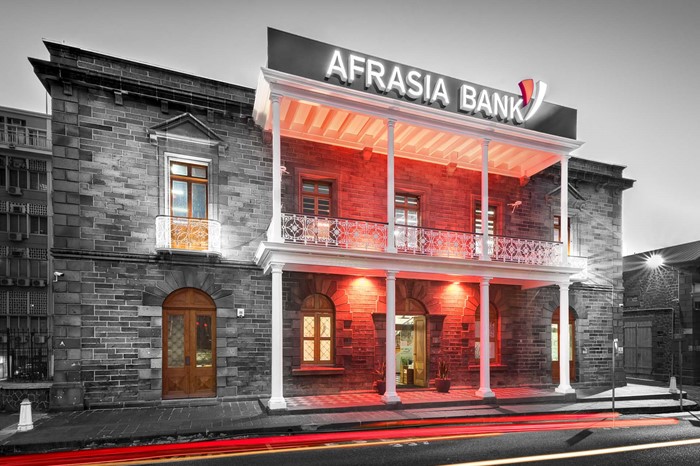 AfrAsia Bank has continued to strengthen its cybersecurity strategy, embedding at its core a clear mission and purpose to improve its security against cyber risks while enabling confident cyber security protection to its stakeholders.  Its recent partnership with Grove, a leading cyber security provider and a Blackberry Emerald partner in EMEA, demonstrates that Bank is muscle-building for more effective methods to prevent advanced and emerging cybersecurity threats before they happen.
Confronted with an increased risk of day zero malware and ransomware attacks, the Bank made a pivotal and swift switch to the next generation end-point provider through the Blackberry Unified End-point Security (UES) suite along with the Blackberry Guard, a 24/7 Managed Detection and Response (MDR).
Nicolas Hardy, Chief Technology and Operations Officer at AfrAsia Bank stated "As the pace of digital transformation continues its upward trend with no sign of slowing down, the threat of cybercrime rises as well. Protecting our data is as paramount as securing our bank's vault. Banks face significant and varied cyber threats which can be handled well with the right cybersecurity strategies and this partnership with Blackberry is aimed at raising the security bar and make AfrAsia future-ready."
Meytal Balas, MEA Sales Territory Manager for Blackberry, commenting on this partnership highlighted that "AfrAsia invited BlackBerry and other Endpoint Security market leaders to participate in a Proof of Concept to evaluate our leading next-generation endpoint protection suite of services. Following rigorous testing of the solutions, AfrAsia decided to go ahead with the endpoint protection solution and the entire cyber security suite, including BlackBerry Protect, Optics, and Persona."
Atish Gungadur, Head of ICT Security at AfrAsia Bank, stated "The AI-powered BlackBerry endpoint security will enable us to gain visibility into the activity of every application on every endpoint, automate threat detection, and respond more effectively to those. The BlackBerry Protect's artificial intelligence technology and its capacity to prevent ransomware and zero-day threats from being executed is an exceptional solution in helping us face cyberattacks in a smarter way. That not only brings an added value to the Bank but most importantly, it equips us to better secure the data we store for our employees, our customers, and our partners."
The most efficient way to prevent a ransomware incident from occurring is to stop an attacker from exploiting a system's vulnerability with a malicious script or utilizing malware to deposit ransomware on a victim's computer. BlackBerry® Protect is an endpoint protection platform (EPP) solution that utilizes sophisticated artificial intelligence (AI) and machine learning (ML) technology to stop both tactics. Deployed at the endpoint utilising BlackBerry unified agile agent technology, BlackBerry Protect detects and prevents the execution of malware and ransomware in both open and isolated networks.