18 Nov 2022
AfrAsia Bank named "Best Banking & custody provider: Global Custodian" for the 3rd consecutive year by AGF Awards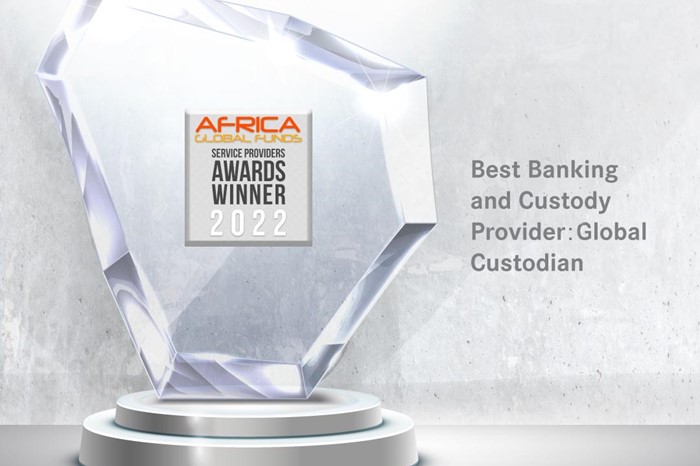 AfrAsia Bank was awarded Best Banking & custody provider: Global Custodian for the third consecutive year at the 6th edition of AGF Service Providers Awards, recognising the top service providers that supported Africa-focused funds in 2021/22.
Over the decade, AfrAsia Bank has secured over USD 1.3 billion of assets under custody and grew its market presence over 50 key countries. The Bank's distinctive ability lies in adopting a customised approach and leveraging on its in-house expertise and market knowhow to tailor sustainable investment solutions while actively promoting global efficiency standards to safeguarding their assets. 
"An international recognition of this standing meaningfully reinforces our competitive edge in the African space as a Global Custodian. Moreover, this accolade is also a tangible proof of our commitment and our service excellence standards in offering our clients world-class securities' services together with real-time and pertinent market updates whilst attesting to the kind of remarkable achievements earned through dedication and great teamwork."  stated Nadeem Carrim, Head of Relationships - Global Business at AfrAsia Bank.
AGF (Africa Global Funds), a specialist in reporting the African Asset Management industry (traditional and alternative asset classes), honours the efforts and accomplishments of fund service providers covering Africa. Besides AfrAsia Bank, the winners comprise of reputable financial and fund management companies worldwide including Standard Bank, Investec, S&P Dow Jones Indices, IQ-EQ, EFG Hermes amongst others.