06 May 2022
AfrAsia Bank bags the "Best Bank in Mauritius" by Global Finance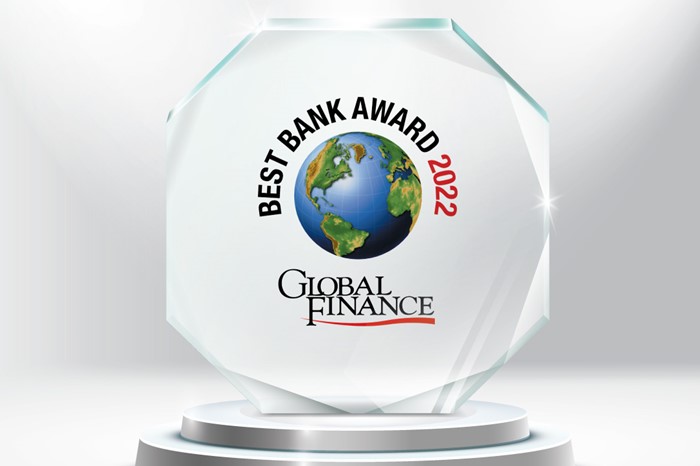 AfrAsia Bank has been honoured as the Best Bank in Mauritius 2022 by Global Finance Awards – Best Banks in Africa. Global Finance is an international magazine that covers news and insights for corporate financial professionals spread over 193 countries and territories.
This 29th edition rewarded the financial institutions who exceeded their customers' needs in challenging markets and accomplished strong results while laying the foundations for future success. "Following on the enormous difficulties wrought by the pandemic, these changes demand increased attention to global commercial relationships. Our awards support decision-makers in selecting the best financial partners," said Joseph D. Giarraputo, publisher and editorial director of Global Finance.
Malachy McAllister, CEO of AfrAsia Bank, said, "With the constant evolution and high competitiveness of the African banking industry, we continue to maintain our footprint and aspire to be the financial conduit bridging the continent to global opportunities. This achievement testifies our underlying commitment to deliver a purpose beyond banking while creating a sustainable future for our stakeholders and the communities that we serve in."
Global Finance Awards have become a trusted standard of excellence for the global financial community. Besides AfrAsia Bank, other notable African winners include Standard Bank, Société General, Bank of Kigali, Zenith bank and ABSA, and global past winners such as DBS, JP Morgan, BNP Paribas and UBS.