06 Dec 2021
Malachy McAllister appointed as Chief Executive Officer of AfrAsia Bank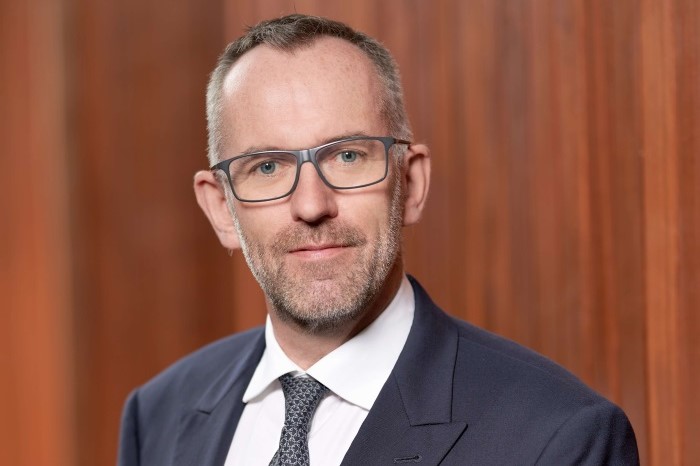 AfrAsia Bank is pleased to announce that Malachy McAllister has been appointed as its new Chief Executive Officer, effective 03 December 2021. An experienced banker with a strong commercial, financial and operational track record, Malachy brings over 32 years of expertise across international markets, including 16 years at senior leadership levels.
"It's now time for AfrAsia to evolve into a new phase of growth and this leadership change is a stepping stone in achieving this vision. Malachy's steadfast leadership has successfully shaped the businesses he has led worldwide, which gives us the confidence that he will catalyse the consolidation of our position as a Systemically-Important Bank in Mauritius whilst reinforcing the deployment of the brand internationally and driving new market access across Africa, Asia, and Europe", stated Inderjit Bedi, Chairman AfrAsia Bank.
A seasoned banker with a track record of strategic leadership spanning multiple continents, Malachy has led critical businesses at HSBC in China, Malaysia and France before taking up the role of CEO of HSBC Russia in 2015. During his tenure, he sustained business development and rebuilt profitability despite a deep recession, increasing country sanctions, and COVID-19 challenges. Furthermore, anchored in his staunch belief in continuous investment in human capital, Malachy has also been instrumental in developing local talent and driving staff engagement to the highest levels. His achievements attest to his strategic approach which involves striking the right balance between people-centricity, efficient risk management and driving customer service.
"As I inherit AfrAsia Bank's strong domestic foothold, its solid regional foundations and robust balance sheet, I am honoured to be appointed and I am enthusiastic to drive AfrAsia's next growth phase. That said, it's not only about the Bank's advancement – I hope to contribute to reinforcing the Mauritius International Financial Centre's brand globally. That will require the concerted efforts of both public and private sector players and I am keen to play a role. I really believe that I'm joining AfrAsia at an ideal moment when the Mauritian economy is being rebooted in a sustainable manner and all of us are called upon to play our part in driving the next phase of growth for the Island", stated Malachy McAllister.
This new addition to its Senior Leadership Team reinforces AfrAsia's resolve to keep advancing on its customer service excellence journey and give a new thrust to its Bank Different strategy. Digitalisation, technological advances and operational development to establish new growth platforms will remain the Bank's core focus to catalyse its reach and presence in the World's most dynamic regions.  The key enabler remains the Bank's people-centric approach to create sustainable value for its clients, its employees, its shareholders and the community at large.