13 Oct 2021
AfrAsia Bank recognised for the 2nd time as the "Best Banking & Custody Provider: Global Custodian" by AGF Africa Service Providers Awards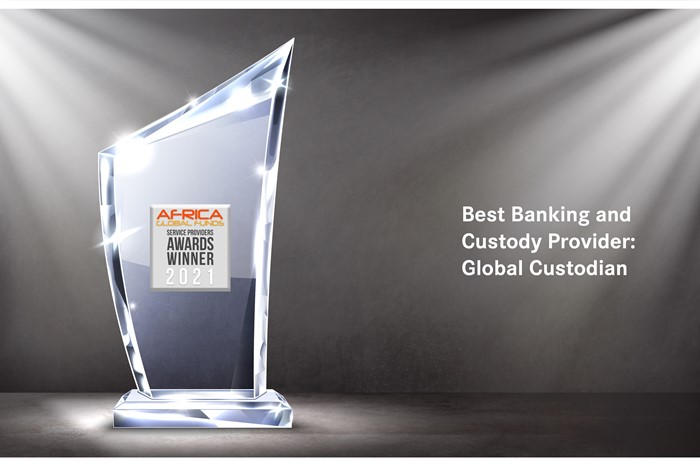 AfrAsia Bank was awarded the title of Best Banking & Custody Provider: Global Custodian by AGF Africa Service Providers Awards for the second consecutive year.
The Bank launched its global custody services in 2012 with the aim of accentuating the linkage between investors and global markets by adopting a customised approach to global custody, transactional banking and execution services. AfrAsia Bank accompanies its clients to meet the challenges of cross-border investing by actively promoting global efficiency standards to safeguarding their assets.  As at 30 June 2021, it has secured around USD 1.8 billion of assets under custody with a strong network of sub-custodians and spanning over 50 key countries.
"Winning this accolade is a testament to the strong performance of our global custody services in Africa, and globally.  This recognition further inspires us to actively explore the dynamic changes on the custodian landscape and reinforces our commitment to provide our clients with best-in-class services and pertinent market updates to continually ensure the safety of their assets." commented Yogesh Gokool, Senior Executive – Head Global Business at AfrAsia Bank.
AGF (Africa Global Funds), a specialist in reporting the African Asset Management industry (traditional and alternative asset classes), acknowledges the efforts and accomplishments of fund service providers covering Africa.  Besides AfrAsia Bank, the winners comprise of reputable financial and fund management companies worldwide including S&P Dow Jones Indices, IQEQ, EFG Hermes and Intercontinental Trust, amongst others.