18 Jun 2021
A New Head of Sustainability & CSR for AfrAsia Bank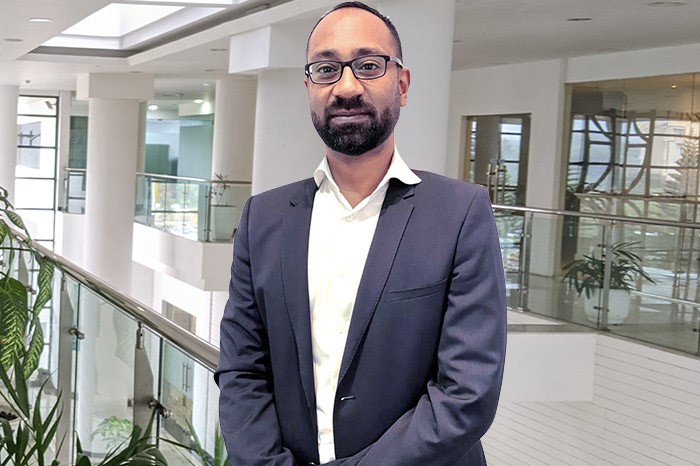 AfrAsia Bank announced the appointment of Alvin Peerthy as Head of Sustainability and CSR, effective June 2021.
In his new role, he will be responsible for leading key programs and initiatives to continue advancing the Bank's performance and recognition as a responsible and sustainable organisation in the region. The Bank's 2021 sustainability vision has established the groundwork of its strategy and growth for a set of businesses that are core to its future. Now in line with its 2030 agenda, the Bank is rethinking its sustainability approach and plan to implement targets on key indicators by focussing primarily on the development of four pillars of sustainability: Social, Workplace, Marketplace and Environment Responsibilities.
Before joining AfrAsia Bank, Alvin Peerthy was the Corporate Sustainability Officer at CIEL Group. He has worked in the field of Sustainability and CSR for more than 10 years within the corporate environment, and his local knowledge along with his international exposure in countries such as Madagascar, India, Uganda, Bangladesh and Kenya will be of great benefit for the Bank's sustainability agenda.
Commenting on the appointment, Thierry Vallet, Interim CEO of AfrAsia Bank, said "We are pleased to welcome Alvin Peerthy onboard. He brings in the required skills and expertise to put forward our sustainability strategy. It is our responsibility to steward our resources to generate significant social impact by reconciling financial performance with sustainable value creation."
"I am delighted to join AfrAsia, an organisation that became an early leader on the sustainability front and has continuously reiterated its deep commitment to strengthening its sustainable value proposition. Engagement and collaboration will continue to be central in our approach to further reinforce our position as a partner of choice and solution provider in the transition towards a low-carbon and socially inclusive economy for all stakeholders", added Alvin Peerthy on his new role.