11 Aug 2020
AfrAsia Bank partners with ERI, world-renowned pioneer of the OLYMPIC Banking System, to launch its new Securities Services Platform.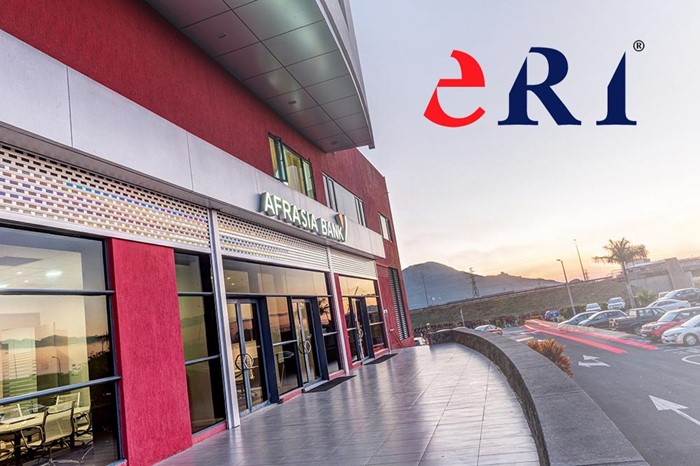 As part of its digital transformation journey, AfrAsia Bank has announced a strategic agreement with ERI to launch its state-of-the-art online securities trading platform, using the OLYMPIC Banking System® - crowned as the "Best Transaction Processing Solution" in the Swiss Wealth Briefing Awards 2020. 
This complements ERI's win in the Best Banking System category at the Systems in the City Financial Technology Awards 2019, outperforming 121 nominated companies. A first in the Mauritian banking industry, this collaboration positions AfrAsia Bank as a forerunner in the implementation of a 24*7 Front-to-Back securities solutions platform.  Consequently, the Bank joins a league of more than 300 financial institutions and banks worldwide, such as BNP Paribas, JP Morgan and Andbank as users of the OLYMPIC Banking System®.


Commenting on this new highly-parameterisable platform, Parikshat Tulsidas, Senior Executive – Treasury and Markets, highlights: "This partnership is testimony to AfrAsia Bank's innovation-driven mindset. It once again demonstrates our strong commitment to provide our customers with banking services anchored on agility and flexibility, whilst being equipped with stringent security and compliance standards. We want our investors to be able to take advantage of the dynamic trading opportunities in the most lucrative way, whether they are new or seasoned investors. With over 3 decades of excellence and global presence, ERI's solid expertise will help us attain this objective, which will be another milestone in our customer experience journey."  


Krishna Sithanen, Head of Custody Sales, further adds: "The new securities trading platform will enhance both operational efficiency and customer experience simultaneously. Customers' demands are evolving at the speed of light; ease and convenience of real-time access to markets are even more crucial today.  Our new Securities Services platform will be a robust and efficient gateway into real-time trading in financial markets across the world.  This will streamline overall management of our securities' operations whilst offering an enhanced experience for our investors. And I think it comes just at the perfect time, given that we are currently in period where low interest rates dominate, and the ability to earn a return on investment remains low.  In such situations, it remains highly critical to be operating on a near-to-perfect real-time basis."


Keeping abreast of the latest technologies, ERI has recently announced the ability to host the OLYMPIC Banking System on IBM'S cloud, curtailing costs and enhancing operational efficiency further. This securities platform is a key component of the Bank's digital transformation roadmap and part of its global strategic plan, other digitally-driven projects will be launched in the coming months.  


"We are very pleased that AfrAsia Bank chose our OLYMPIC Banking System solution to build its new platform.  This shows the capacity of our product in a complex field such as securities management, to handle the entire production chain with a high level of automation and an optimised TCO. The Bank's IT teams have fully exploited the strengths of its architecture and integration capabilities (APIs, Web Services etc.). This new platform provides the Bank with a high level of scalability to meet new technology innovations and business challenges." explains Dominique d'Arrentières, Sales Manager at ERI.