26 Nov 2020
AfrAsia Bank honoured as the first bank in Africa to have been bestowed with the MarCom Platinum Award.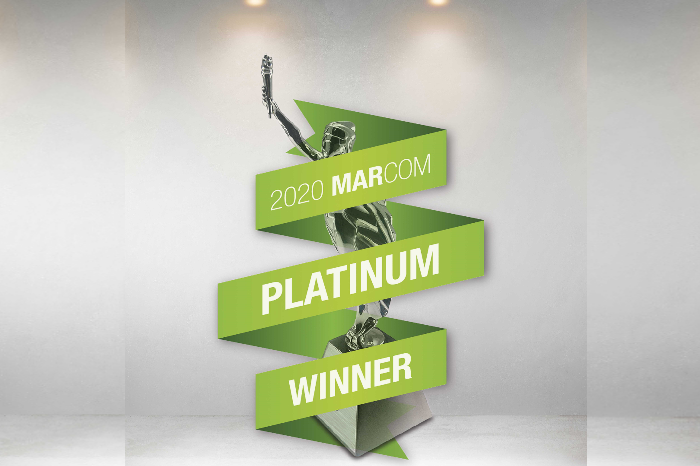 In recognition of the creativity, strategic thinking and resourcefulness of its newly-launched campaign entitled 'The Believers', AfrAsia Bank has been acclaimed as a Platinum Winner at the MarCom Awards 2020. The first bank in Africa to have received this award, AfrAsia Bank joins the prestigious list of global winners in the likes of Google, Mastercard, Bank of America, Adobe and AIG, amongst others.
AfrAsia Bank has always strived to be different and innovative in everything it does. This time around, the Bank ventured above and beyond in its attempt to position the institution in a different manner to the world at large through its new brand building campaign. With an underlying objective of communicating with its existing and potential clients in an exceptional way, the Bank entitled its creative effort 'The Believers" in a bid to reflect its authentic and fresh approach in sharing its fundamental belief.  
Commenting on this recognition, Sanjiv Bhasin, CEO of AfrAsia Bank highlighted: "This recognition clearly gives us the confidence that we as a collective team are adopting successfully the approach of being innovative and different in a competitive landscape of banking in every aspect from communicating to servicing our customers. AfrAsia Bank was launched with a belief to Bank Different and today, our journey is being recognised in all aspects.  This recognition has positioned us alongside brands such as Google and MasterCard, motivating us to strive even harder for excellence and success."
Celebrating the outstanding creativity of marketing and communication bodies worldwide, the MarCom Awards is in its 17th year running.  This competition is administered and judged by the Association of Marketing and Communication Professionals and is headquartered in Los Angeles. The 2020 competition registered over 5,000 international entries which were judged by industry professionals, judging entries based on the theme: "Navigating Turbulent Times."
"Being creative in today's era is a question of survival more than anything else and at times, it's only a matter of creatively rethinking the wheel, not necessarily reinventing it. The pandemic has catalysed our creative minds and as marketers, the question that keeps us awake at night is: How do we best reach our customers with an impactful, authentic and relevant message?  For us, the best way to do it was to convey the very essence of why AfrAsia Bank is here and sharing our brand purpose, which is what our new campaign is all about.   We are proud and humbled to have been acclaimed as a Platinum winner which testifies of our brand's versatility and creativity in navigating this challenging year", states Suneeta Motala, Chief Marketing Officer of AfrAsia Bank.