09 Jan 2020
AfrAsia Bank has appointed the new Head of ICT.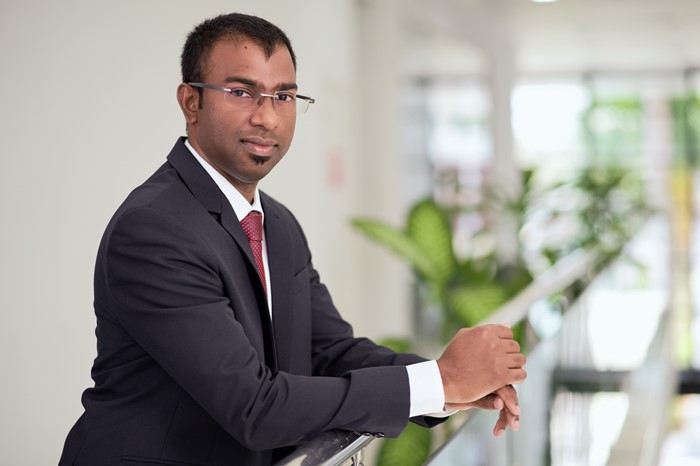 AfrAsia Bank has appointed Suruj Nawosah as the new Head of ICT with the objective to drive our digital agenda forward.
Suruj joined AfrAsia as Manager of Projects in April 2018 from Standard Bank of South Africa, where he has held a variety of leadership roles. His experience spans from managing IT Application and Infrastructure operations as well as Core Banking systems, and Business Process transformation projects. He also possesses a track record for driving business strategy with a focus on innovation and strategic change. These various roles led him to practice in Mauritius, Botswana, Nigeria, South Africa, Namibia and Cote d'Ivoire.  Suruj holds a bachelor's degree in Business Administration from MANCOSA.
In his new role, Suruj will be responsible for leading the development of the long term strategy of information management and operations at AfrAsia Bank underpinned by an innovative, efficient and flexible IT platforms and processes. His remit will include delivering of a seamless client experience, fostering a culture of innovation, and embracing operational excellence.
Commenting on the appointment, Nicolas Hardy, Chief Technology and Operations officer, said, "We have a very good talent base, so one needs to be on the lookout and ensure that we source internally first before looking outside. This leadership role is key and as we head into our next stage of growth, moving internal talent Suruj to this important area of development is a major step forward in our digital transformation journey. His robust technical experience in large multi-country organisations along with his fine-tuned business acumen will be key drivers in not only keeping our current momentum, but also accelerating our technology roadmap."
"Technology is a key element of the bank's customer and employee experience, and growth agenda. AfrAsia is recognised as a forward-thinking bank and I believe that I'm joining during a time of exciting transformational change" added Suruj.