26 Oct 2020
AfrAsia Bank added another accolade to its roll of honour: the PwC Corporate Reporting Awards – Financial Institutions.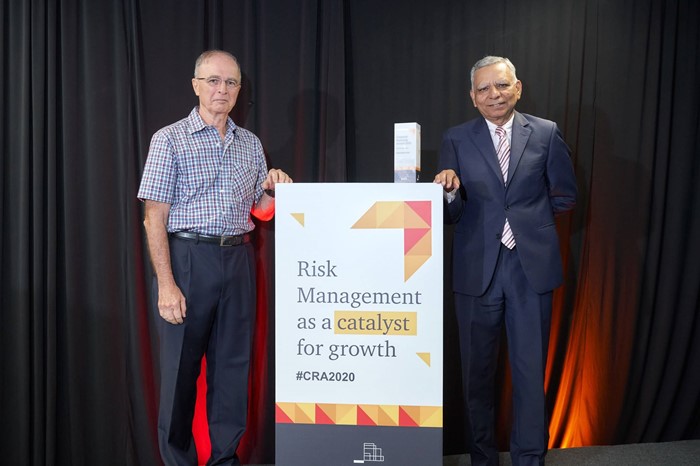 The Corporate Reporting Awards (CRA) ceremony was held on Wednesday 21 October 2020 at the PwC Centre at Moka, during which the Bank was crowned as the winner in the Financial Institutions category whilst securing the runner-up position in the Online Reporting category.
Themed "Risk Management as a catalyst for growth", this year's CRA from PwC Mauritius - the pioneers of Integrated Reporting (IR) on the Island – aimed at accentuating the role of the Risk Management function as a key strategic enabler for businesses.
This recognition testifies of the commendable alignment of our 2019 Report with International standards of IR principles and underpins our strive to continually improve the quality of our disclosures and promote enhanced transparency.  The latter remains paramount to help our investors make informed decisions through the provision of reliable and meaningful financial information at all times.