08 May 2019
The AfrAsia Bank Global Wealth Migration Review 2019 says that Global Wealth is accelerating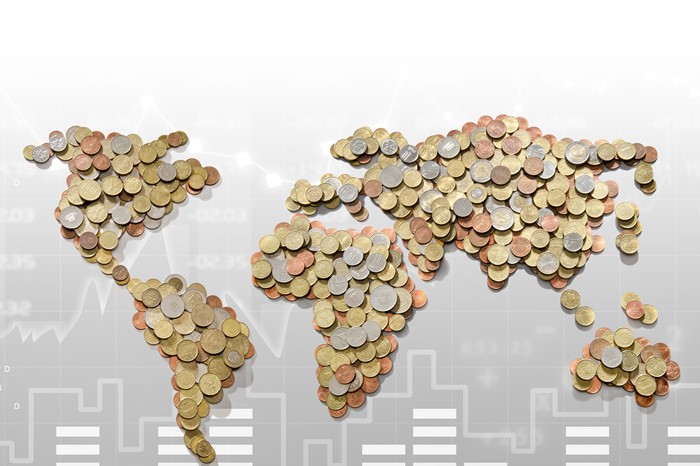 AfrAsia Bank continues to build on its collaboration with New World Wealth, a leading wealth intelligence company in South Africa, to bring out for the second consecutive year, the AfrAsia Bank Global Wealth Migration Review. This report explores insights gathered on worldwide wealth migration over the past 10 years, with projections for the next decade. Wealth trends in 90 countries and 150 cities, including all major markets were analysed in the framework of this study.
Andrew Amoils, Head of Research of New World Wealth states that ''The 2019 Global Wealth Migration Review is a must read for anyone who wants to understand the dynamics of wealth and wealth migration worldwide."
According to the report, the total private wealth held worldwide as at December 2018 stands to approximately USD 204 trillion. The United States of America (USA) tops the chart of the wealthiest countries in the world followed by China and Japan. The report also confirms that global wealth is expected to rise by 43% over the next decade reaching USD 291 trillion by 2028. This will be driven mostly by the strong growth in Asia influenced by countries such as Vietnam, India and China.
The performance of Mauritius is remarkable as it ranks as the second fastest growing wealth market worldwide, recording wealth growth of 124% between 2008 -2018. Mauritius also features among the list of the fastest growing wealth markets by 2028. The key factors contributing to this wealth growth include: security and safety, strong ownership rights, strong economic growth, a well-developed banking system, ease of investment and low tax rates.
Sanjiv Bhasin, CEO of AfrAsia Bank pointed out that: "The report findings confirm that Mauritius, as a leading international financial centre is and will remain an important recipient of wealth both for management and investment in Africa and Asia. We have to be flexible and need to keep track of what is happening in the environment. This shall enable us to remodel ourselves and remain relevant to the owners of capital.  This will be made possible by way of research, by way of developing and understanding the investor base. I personally believe that we are at a stage where we can create the  future, can create the environment to attract capital and that's the transition which Mauritius will make by being more proactive over the next few decades."