05 Sep 2019
AfrAsia Bank pioneers Mauritius' premier Sustainability Awards recognising innovative efforts to promote action on the Sustainable Development Goals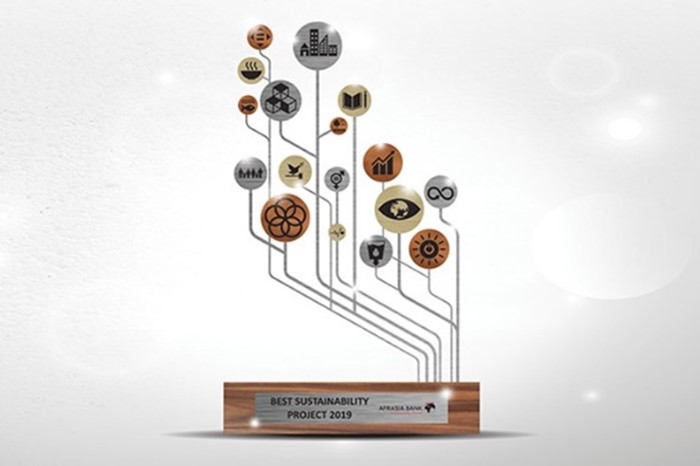 The "AfrAsia Bank Sustainability Summit 2019" will be held on 14-15 October 2019 at Caudan Arts Centre.
It aims at improving the global understanding of sustainability and UN's Sustainable Development Goals (SDGs).  The second edition, as was the first, is in partnership with IBL Together and supported by United Nations.  This event marks the Bank's commitment in placing sustainability firmly into the corporate DNA.
The highlight of the 2019 summit is the "AfrAsia Bank Sustainability Awards", a first in Mauritius and sets the stage for advancing the socio-economic and environmental awareness in the country. The awards will seek to recognise local organisations which have made sustainability an integral part of their business practices. The achievers should be recognised for their effort and its impact. The competition categories are the Best Sustainability Project and the Best Sustainable Business.
AfrAsia will welcome entries from businesses of all sizes and from all sectors to recognise those who are advancing the global movement for the SDGs in the most impactful way.  This exercise commences from 05 September 2019.  The Best Sustainability Project will reward companies which have implemented an initiative or project related to one or several SDGs during 12-month period ending 30 June 2019. The Best Sustainable Business will recognise the organisation that has best demonstrated an overall commitment to sustainability in their business. 
The awards will be judged by an independent jury panel, made up of high-level professionals from diverse fields of expertise, and reputed institutional bodies such as UN, Agence Française de Développement and Indian Ocean Commission. Their views will be expressed through the organising committee of the AfrAsia Bank Sustainability Summit.
Sanjiv Bhasin, Chief Executive Officer of AfrAsia Bank Limited, stated that, "The Sustainability Awards call to local corporates from Mauritius which have made meaningful progress on their sustainability journey.  The goal is to ignite change and support businesses in their transition towards a sustainable future."
The winners will be announced at the Summit on 14 October 2019.