04 Oct 2017
AfrAsia pioneers successful deployment of Cloud-based financial solution in Mauritius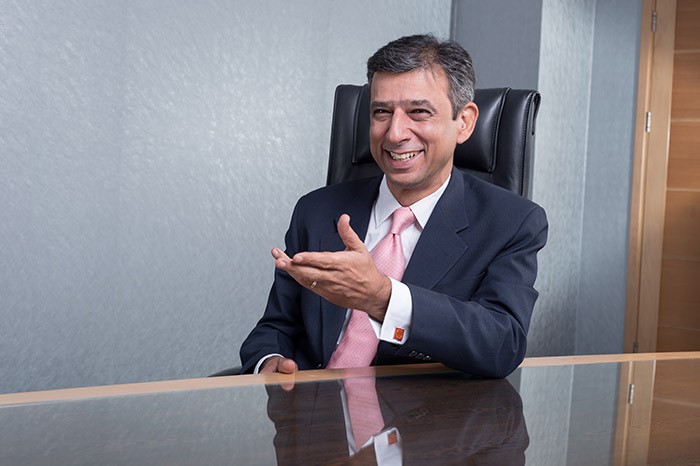 AfrAsia Bank's first-of-its-kind deployment on the Cloud is a strategic move by the Bank to bring innovation to the forefront of the Mauritian economic landscape which is currently undergoing rapid technological transformation.
By adopting breakthrough fintech ideas that are commercially viable and making those accessible to local markets, AfrAsia Bank is set to cement its reputation as a supporter of the innovation culture which is changing the way business is done for the better - not only in Mauritius, but across borders.

"Customer-centricity and digital transformation are intrinsically linked and AfrAsia Bank has embarked on an ambitious plan to expand the Bank's technology footprint. We are exploring contemporary technologies for the banking industry in Mauritius and the move to Cloud is a first step in our digital journey. The elasticity in the Cloud pricing enables banks to achieve scalability and agility in an unprecedented manner. Migration to Cloud also offers the opportunity to re-design the operating processes to standardize and align these with global best practices" said Vijit Yadav the Chief Operating Officer at AfrAsia Bank.

AfrAsia Bank has an advanced, flexible and agile digital banking platform in the local financial sector. By taking this recent step into utilizing cloud-based IT infrastructure, the Bank anticipates a lucrative Return on Investment due to increased costs-savings, quicker turn-around and improved efficiency, enhanced business agility through regular functionality release cycles and increased resiliency plus security.

Bhuvanesh Hingoraney - Head of ICT at AfrAsia added, "Migrating to Cloud has many advantages and benefits that address the traditional challenges faced by financial institutions with regards to deploying technology that enables and sustains business growth. AfrAsia has pioneered this initiative and the objective is to do it in the most cost-effective manner and optimum timeframe".

"We have looked at data security very closely before signing-up for the Cloud and designed our Cloud adoption roadmap to ensure complete compliance with the regulatory guidelines. As we proceed with the implementations on Cloud, we hope to empower people and businesses to get things done interactively and rapidly." added Bhuvanesh Hingoraney, Head of ICT at AfrAsia Bank.

The Bank's vision to offer personalized financial services, accessible from anywhere, at any time was echoed by Bhuvanesh who concluded "The ability to provision computing power almost immediately crunches the implementation timeframes, and therefore the time to market, considerably".

AfrAsia Bank is pursuing its digital roadmap and setting the trend as far as tailoring product offerings to customers, increasing security and fraud protection and continuously improving the speed and quality of processes. The Bank will continue to innovate so as to suit the evolving needs and expectations of its customers.