26 Nov 2015
AfrAsia Bank now issuing EUR & USD Visa Platinum Prepaid Cards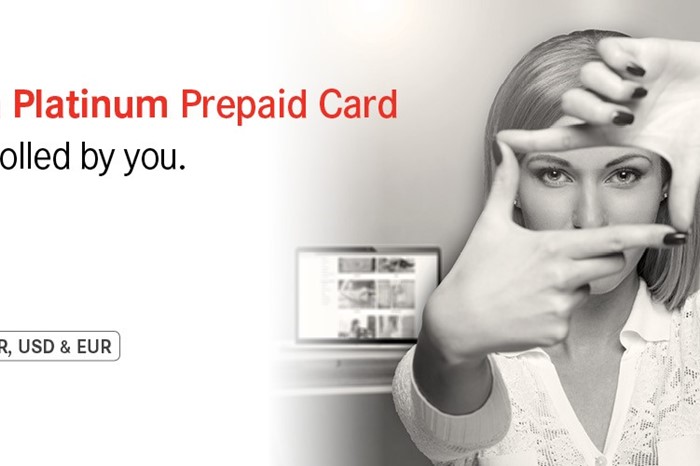 AfrAsia Bank announced during a client event on Friday 20 November the launch of two new currency denominations for its Platinum Prepaid Card, namely in EURO and US Dollar. The cards are equipped with 3D security technology, Verified-by-VISA, resulting in a safer online shopping experience for its cardholders, which complement its existing package comprising of a user friendly online platform as well as Visa Platinum worldwide offers and privileges.

The AfrAsia Visa Platinum Card is a general purpose reloadable chip prepaid card offering high end customers a host of privileges, ranging from discounted shopping at above 200 worldwide luxury brand outlets to exclusive offers at luxury hotels. In addition to an optional comprehensive travel insurance package and concierge service, cardholders also benefit from purchase protection and extended warranty on products bought with the card in Mauritius and abroad.

As the first Platinum Visa Prepaid in the region, the card, initially launched in April 2015 in Mauritian Rupee, has been a huge success among its existing client base, especially with unique features such as SMS alerts upon each transaction, free online statements, and card-to-card transfers using its state of the art dedicated platform.

"Travel and internet shopping is a focus area for our customers, and these new currencies strengthens our end-to-end solution for the global customer, especially those travelling to riskier countries. On a more corporate perspective those looking to split budgets and expenses can easily manage business travel needs, petty cash management, or even per diem payment to staff, while your accountants will feel in total control of actual spend thanks to our dedicated online platform and a locked-in exchange rate on foreign currencies," said Yogesh Gokool, Head of International Banking.

The Bank gives the possibility to its corporate clients to produce co-branded cards with the same enhanced features which can be viewed on our dedicated website http://cards.afrasiabank.com/prepaid. As a safe and hassle-free alternative to cash and travellers' cheques it will also delight the frequent flyers as well as non-residents who can avail of this facility without the need to make any security deposit.