01 Dec 2018
Interview with Ernie Els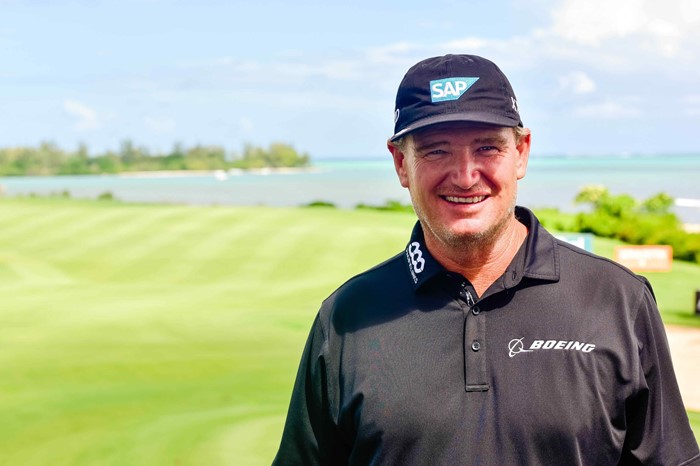 What motivated you to participate in this edition of the ABMO?

"I've heard good things about this tournament, but unfortunately it's never been in the right slot in my schedule. This year it works out nicely, though, and I'm excited to have been able to seize the opportunity to play. It'll be my debut in this event, on a golf course we're very proud of, so that makes it a special week."
Knowing that you are going to play on a golf course you have designed; does this affect your approach to the tournament?


"It helps. Obviously it's a layout that I know like the back of my hand, so that's got to be a positive, but then again it's a new look seeing the course in tournament conditions. It's going to be very interesting and also a lot of fun. I'm looking forward to it and, as I said, a bit of insider knowledge probably can't do any harm!" [laughs]
How was your season so far and what type of performance do you expect in this tournament?


"Thanks…yeah I've actually been working with a new guy down in Miami this year, working hard on my game, and it feels now like I'm swinging it well. The putter is working nicely, too. My body feels in good shape. It's all starting to come together and in recent weeks I've produced some of my best golf in a little while. There are plenty of reasons to feel optimistic, so let's see if we can really catch some form!"
You will be captain of the International Team in the Presidents Cup in Australia against your American rival Tiger Woods next year. Have you already started preparing for this event?


"Absolutely. Just in the last few months I've played with some of the young guys who we expect to make the team. Between myself, the assistant captains and our more established team members, we've had conversations about what we're going to do at Royal Melbourne, not just that week but in the months building up to it. I've also just returned from a site visit where we checked-out the golf course, spoke to the media and so forth. Even starting the ball rolling on engaging with the local fans and getting the Aussie crowd really behind us from the get-go. We're leaving no stone unturned; the guys are seriously motivated and we're looking at every little detail, even down to the catering that we provide for the many different nationalities that are likely to be represented on our team.  We are going to do everything we can to try to win back the Cup."