22 Aug 2018
A clientele made up of 70% foreigners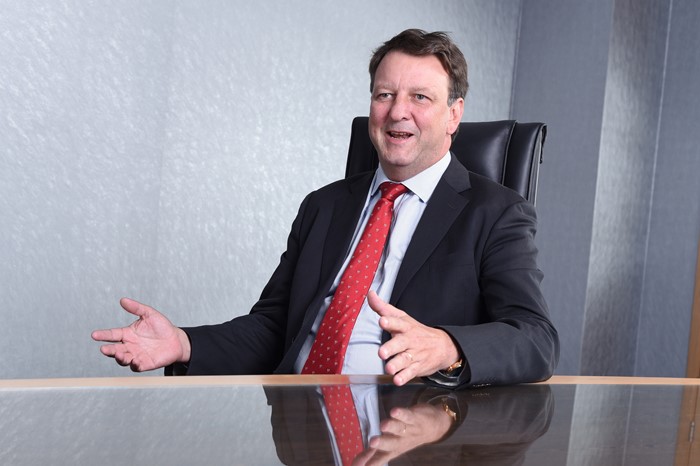 Since its launch in 2007, AfrAsia has been positioning itself in the Private Banking segment.  Thierry Vallet, General Manager of the Bank, pointed out  that at the time, services and products proposed by other banking institutions reflected more a Personal Banking offering. He also added that the concept of wealth management was not directly related to banking services.
''We are the first bank  which linked Personal Banking to Wealth Management. Whether it is through our product offerings, our personalised services and concierge facilities, we guide and accompany our clients at every step of their financial journey. We also help them in their succession planning while ensuring fiscal efficiency throughout the process," underlines Thierry Vallet.
Private Banking services now operate in an open architecture model by working in close collaboration with fund managers and other partners to offer the best solutions suited to the needs of the customers.
An open approach that aims at helping our clients to grow their wealth. ''Our open architecture solutions include investments in the bond market and structured products. We accompany our clients and advise them on asset purchases. We have a team of dedicated relationship managers and financial advisors who are at the service of these customers'', adds our interlocutor.
Operating in a competitive market, AfrAsia acknowledges the importance of advising the customers in making the right choices, especially when it comes to their investment decisions. ''We act like their watchdog with the mission of protecting their wealth and to make it grow,'' he outlines.
Pierre-Yves Pascal, Head of Wealth Management at AfrAsia, is responsible of the Private Banking team that consists of eight private bankers and four administrators. As for its client portfolio, it is composed of 70 % of foreigners and 30 % of Mauritians.