03 Apr 2020
A message from our CEO Sanjiv Bhasin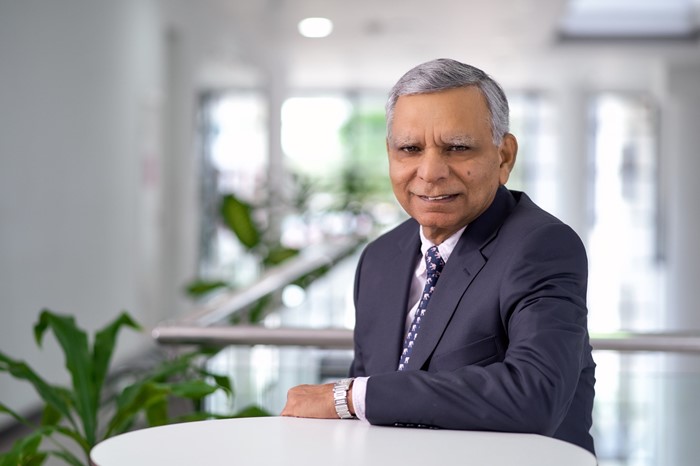 Dear AfrAsian, Valued Client & Community,
Mauritius' sanitary lockdown was lifted on 15th June 2020.  The Island has since then been actively working towards shoring up its economy.  We are determined to fulfil our role in supporting the country whilst maintaining the continuity and quality of service to all our customers. Our priority remains the safety and welfare of our colleagues, clients and communities.
From Challenges to Opportunities
This pandemic has challenged businesses globally.  We have also inherited opportunities to rethink our operating models.  This has been a wake-up call to assess our way of doing business to overcome structural obstacles that previously blocked inclusive economic growth.  Mauritius caught up on global trends such as Work From Home, had a surge in entrepreneurship opportunities and this pandemic has been a catalyst in accelerating the adoption of digitalisation.
AfrAsia Bank faced the hurdles head-on
Our agility to take quick decisions has been instrumental in helping our customers, communities, and each other. Our robustness and resilience ensured that we had the ability to re-deploy our resources efficiently.  We've had a very encouraging financial performance as at end of March 2020, with liquidity coverage ratios of 634% and 252% on MUR and FCY respectively, which is significantly higher than the regulatory requirement of 100%. We are ensuring that we sustain our low Loan to Deposit Ratio of 24% which demonstrates our commitment to preserve liquidity on the way to economic recovery.
Our outlook for the Future
To reinforce our financial cushion, we are gradually shifting from a pandemic-relief approach towards an innovative and sustainable economic-rebuild policy.  It's a different normal and at AfrAsia Bank, we are leveraging on the lessons learnt and our strengths to work towards an economic recovery that unlocks further opportunities to secure your capital, grow your business, optimise your wealth and reinforce our foothold.
Thank you for your trust in our ability to deliver on our promise to offer you a seamless banking experience and for accompanying us on our journey. Now more than ever, solidarity and collaboration remain key and I speak on behalf of my whole team at AfrAsia Bank to say this: We are here for you and you can count on us today and for the future!
Should you have any feedback for us, we welcome same so we continue to meet your expectations at all times. Last but not the least, stay safe and keep your loved ones safe too.
Yours sincerely,
Sanjiv Bhasin
CEO