03 Apr 2020
A message from our CEO Sanjiv Bhasin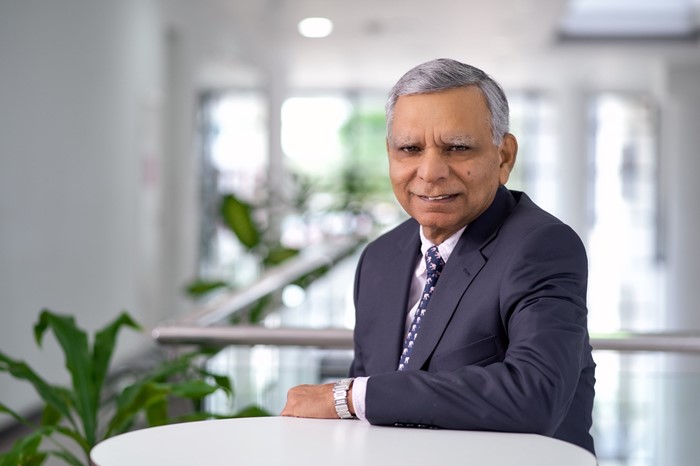 The COVID-19 has necessitated a sudden and a dramatic change in the operating platforms of all businesses and the banking industry is no exception.
Our top priority is to keep people safe 
The focus on the health and safety of our customers, team members, their families and our communities will always be in the forefront. Social distancing and as little contact across working counters is a regulatory requirement. I am pleased to share that we have successfully redesigned our operating model requiring very few people in office and establishing the effective connectivity to have a larger ratio of staff working from home.
These new ways of working have been successfully introduced, enabling us to meet all customer requirements seamlessly and efficiently. We are conscious that some delays may be witnessed but, that said, over the past weeks, we have managed well and I wish to thank all the AfrAsians for their discipline and dedication.
Maintaining a healthy financial performance  
Our financial performance till date remains very encouraging and in these challenging times we have been maintaining very strong liquidity ratios. Against a regulatory requirement of 100%, our liquidity coverage ratio as at end of March 2020 stood at 634% and 252% on MUR and FCY respectively. This comfortable position has been a result of our deliberate policy to keep a very keen and rigid eye on risk. We have always maintained high liquidity ratios at all times to enable our clients to move their capital seamlessly across the globe. The pursuit of this policy in these challenging times does place us in a position of comfort and will enable us to offer you the safety for your deposits. Over the past years, we have diligently pursued at maintaining a low Loan to Deposit Ratio which today stands at 24% as at end of March 2020 and is likely to remain around this level ensuring our commitment to preserving liquidity in these times.
We value our relationships and you have our assurance that we shall step out of our way to explore how best we can be of assistance to you during these challenging times. You will no doubt appreciate that we may not be able to meet all your requirements but that should not deter us from assisting in a manner as best as we can and maybe develop viable alternatives as well.
We thank you for your continued trust and will welcome your feedback to remain relevant in the changing environment.
Stay safe and protect your family, more than ever.
Yours sincerely,
Sanjiv Bhasin
CEO