Newsroom
Dans la presse
Retour
22 janv. 2018
AfrAsia and Bank of Mauritius are very sensitive to security, integrity and availability of data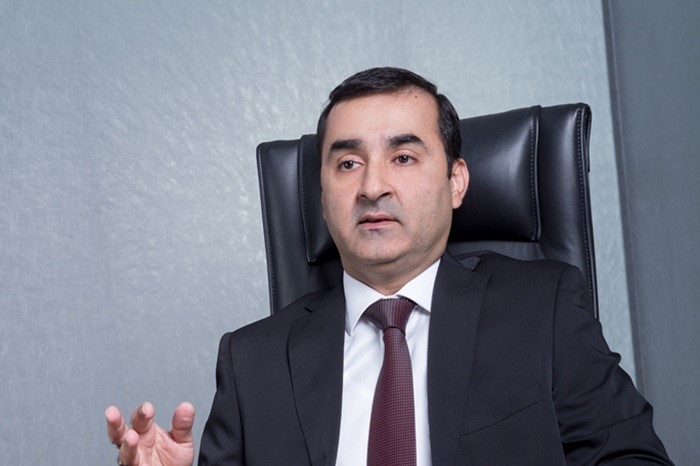 Cloud Computing technology is leading the financial services industry under transformational change. Head of ICT at AfrAsia Bank discusses the advantages of migrating to cloud and its application in the context of Banking with BizWeek
In an effort to make the most of the opportunities and manage the risks that the digital economy creates, banks such as AfrAsia are leading the exploration and implementation of leading global financial technologies in Mauritius. The cloud is a proven delivery model, with a growing number of enterprises realising impressive agility and efficiency benefits. As digitalisation becomes more evident in the customer's journey, cloud based solutions allow customers to interact with their banks anytime and from any connected device.
1. What is Cloud Computing, in simple terms?

The first thing to understand about the cloud is that it is a physical thing on solid ground. Simply put, it is the delivery of on-demand computing resources, everything from applications to datacenters. Essentially, it involves providing computing capability – hardware and/or software – to external customers over the internet. Emerging as a source of competitive advantage, this easily scalable model can drastically enable convenient, on-demand, cost effective and quick to deploy network access to a shared pool of configurable computing resources that can be rapidly provisioned and released with minimal management effort. As customer demand keeps evolving, cloud solutions continue to transform everyday banking, providing a channel through which banks can deliver better customer service.
2. What are the advantages for banks to move to the Cloud?

The key benefit is that cloud crunches the implementation timeframes, and therefore improves the time to market, considerably. This is crucial for geographies like Mauritius where the waiting period for hardware delivery and setup is a significant part of a typical project's duration. In our case, the production, disaster recovery and test environments were ready within 24 hours after we placed the order with Oracle for the Fusion ERP on the Cloud service. Compare this with a typical 8 to 10 weeks period for delivery of hardware, setup, configuration, and installation.

Migration to the Cloud also offers the opportunity to re-design the operating processes to standardize and align these with global best practices. This helps bring in efficiencies and better controls. From another viewpoint, Cloud simplifies the consumption of technology infrastructure and frees up bandwidth for IT to take-on a true business partnership and enablement role.

The shift from the traditional capital investment model to a largely operating expense model is another major influencing factor when evaluating a Cloud solution. However, the benefits are much deeper and extensive. The elasticity in the Cloud pricing enables banks to achieve scalability and agility in an unprecedented manner.
3. AfrAsia has pioneered the deployment of a financial application on the Cloud recently. What is the significance of cloud computing in your computing roadmap?

Our cloud journey has just begun and we have a positive outlook on the future. Interesting hybrid models are also emerging that address the data residency related regulations that exist in some of the jurisdictions. Mauritius is at a strategic crossroad and AfrAsia will explore contemporary opportunities as it progresses.

Cloud brings many advantages and benefits that take away the traditional challenges faced by banks in deploying technology to enable, propel and sustain business growth. We have embarked on an ambitious plan to expand our technology footprint and the objective is to do it in the most cost-effective manner and optimum timeframe. After careful consideration, Cloud turned out to be the best fit for our needs. In the process, we also realized that the sooner we moved to the Cloud, the better the benefits we can accrue in terms of costs-savings, quick turn-around, enhanced business agility through regular functionality release cycles and increased resiliency plus security. With all the stars aligned, we moved ahead to test out the strategy with a non-core application – ERP on the Oracle Fusion Cloud.

The milestone AfrAsia Bank has achieved could not have been possible without the active support and guidance of Bank of Mauritius, who was very focused on guidance and standards to be followed. This accelerated AfrAsia Bank digital journey and helped achieve our timeline.
4. There have been many concerns raised regarding security in the Cloud. Is the Cloud secure? How do you protect your and your clients' data?

AfrAsia and Bank of Mauritius are very sensitive to security, integrity and availability of data. Mature Cloud providers have taken cognizance of data security concerns and their Cloud offerings are designed to address not only these but also the regulatory mandates around data residency, and data protection. Cybersecurity is a challenge that needs to be understood. In a world increasingly dependent on modern on-line technology, investments into security research and development by Cloud services providers can only keep rising. Every subscriber to the Cloud service benefits from this investment and needless to say, few banks can afford to make similar investments in securing their data centers, infrastructure and therefore, data.

We have looked at data security very closely before signing-up for the Cloud and designed our Cloud adoption roadmap to ensure complete compliance with the regulatory guidelines and internal policies in force. For a start, there is no customer specific information on the Cloud and we know exactly where our data resides in an environment earmarked and dedicated to us. Access to data is strictly controlled and all access is monitored, logged and reviewed.