10 juil. 2017
AfrAsia Bank partners with Identical Pictures on funding for Hollywood film Serenity in Mauritius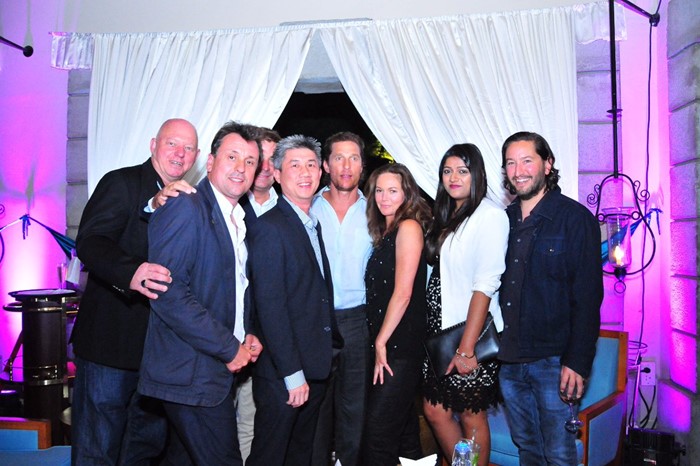 AfrAsia Bank once again demonstrated its capacity to be at the forefront of responding to evolving clients' needs when it disbursed a loan of USD7M to Identical Media (Mauritius) Ltd, for the star hosted Hollywood film "Serenity".
The bank will over a 6 month period bridge finance the rebate under the Mauritian Film Rebate Scheme introduced in 2013. This will mark a milestone for the Bank and set a precedent which should inspire other institutions to finance arts and entertainment related projects that meet global standards, locally. 

Serenity is a full-length noir thriller which will be shot in classic movie style in picturesque Mauritius – chosen for its feature film production capabilities. The production will run from mid-July to end-August with an outstanding cast including Oscar nominated actors and winners Anne Hathaway, Matthew McConaughey and Diane Lane, with Steven Knight directing the screenplay.

The project is expected to further strengthen Mauritius' position as a competitive film-shooting destination. AfrAsia is honoured to be the preferred Mauritian Bank financing the Hollywood production which has also garnered support from the Board of Investment.

"This is a magnificent milestone for Mauritius. It recognizes Mauritius as a destination for the shooting of high profile Hollywood production featuring world class actors. This will propel other such productions to be attracted to the country. It will commence a meaningful revenue stream for this activity and local businesses. We are excited to be a part of this production, a full length movie production at a single location, a unique or a rare opportunity and this speaks to the banks ambition of being "Bank Different"," says Sanjiv Bhasin, CEO of AfrAsia Bank.  

The Board of Investment Mauritius recently reported that "the production is expected to create further business linkages with local financial institutions and other suppliers of services." Film permits have already been granted by local authorities and key players such as the Mauritius Film Development Corporation which assists with the logistics of domestic and international shoots is firmly behind the production. 

With its expertise and reputation for excellence already well-established, AfrAsia Bank is taking initiative to satisfy the constantly changing needs of its clients, by offering diversified investment solutions.